BB11/BB12 School Service Changes from 2nd January 2022
1 month ago Mon 20th Dec 2021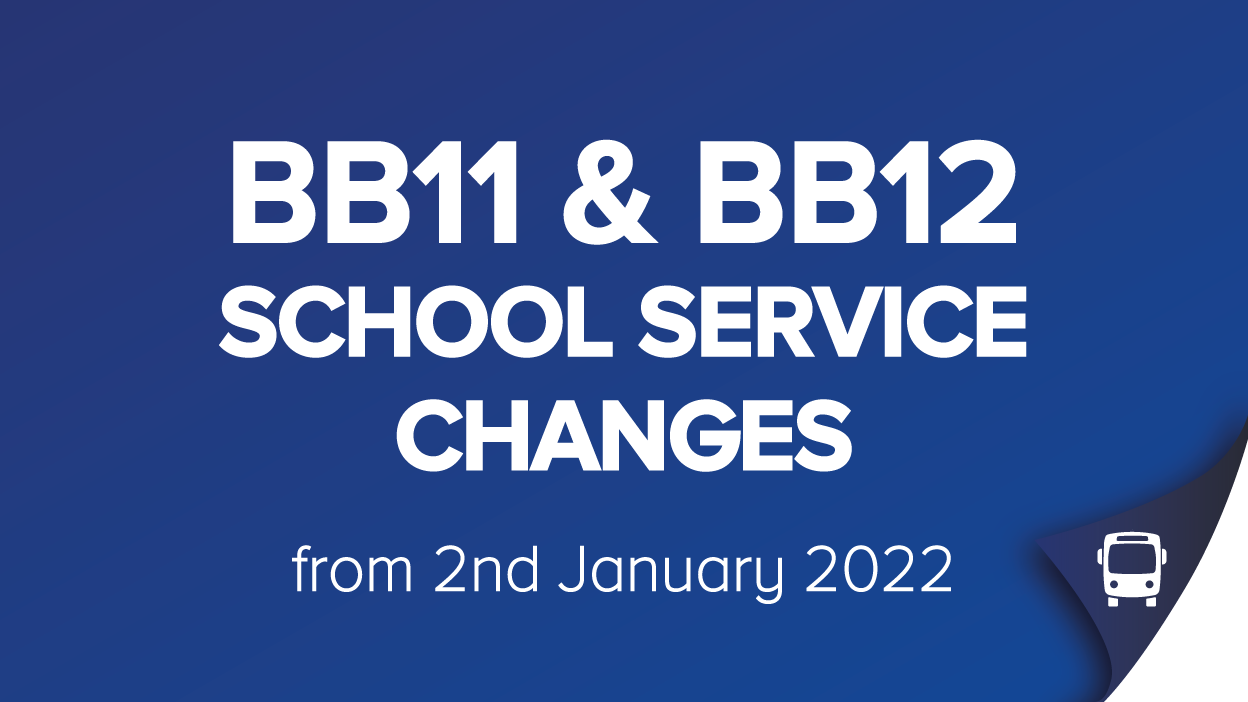 From Sunday 2nd January 2022, your BB12 school service timetable will be changing to incorporate the section of the route from Gerrards Cross, Fulmer Road to Gerrards Cross, Packhorse and along Ledborough Lane, Penn Road, Station Road and Aylesbury End in Beaconsfield that are currently served by the BB11.
BB12 Timetable - Valid from 2nd January 2022 (PDF, 35KB)
The BB11 school service will sadly be withdrawn. This will mean that the following bus stops with very low usage will no longer be served:
Gerrards Cross, Bulstrode Court
Gerrards Cross, The Bull Hotel
Gerrards Cross, Bulstrode Park
Bulstrode Park, Mumfords Lane
Bulstrode Park, Crown Plaza
Bulstrode Park, Potkiln Lane
Beaconsfield, Cricket Ground
Beaconsfield Ronald Road
Passengers wishing to continue using these stops should catch a Chiltern Hundreds 102 service to Beaconsfield, Saracen's Head from where it is possible to catch the BB12.