Chiltern Hundreds - service changes
1 month ago Mon 18th Oct 2021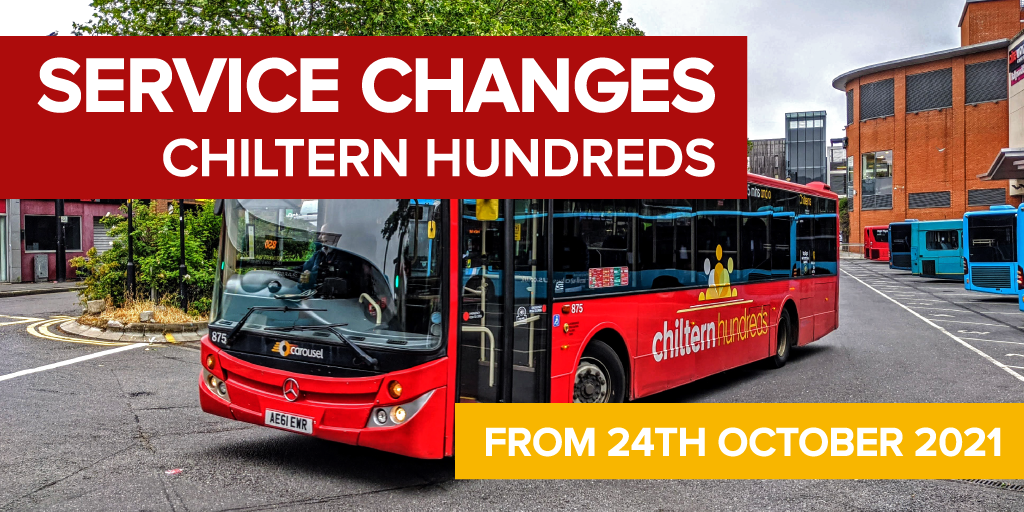 From Sunday 24th October 2021, we made some temporary alterations to your Chiltern Hundred services to help ensure that we can operate these services reliably.
Buses run every 20 minutes Monday to Saturday daytime between High Wycombe and Beaconsfield.
Unfortunately, your 101 service is temporary suspended. However, we are operating a few additional 102 trips as a replacement.
The 102, 104 and 105 services run at revised times Monday to Saturday. There are no change to the 102 service Sunday timetable.
The 103, 106 and 107 services timetables are unaffected by these changes.
Chiltern Hundreds 102 timetable - Valid from 24th October 2021 (PDF, 64KB)
Chiltern Hundreds 104, 105 timetable - Valid from 24th October 2021 (PDF, 649KB)