Contactless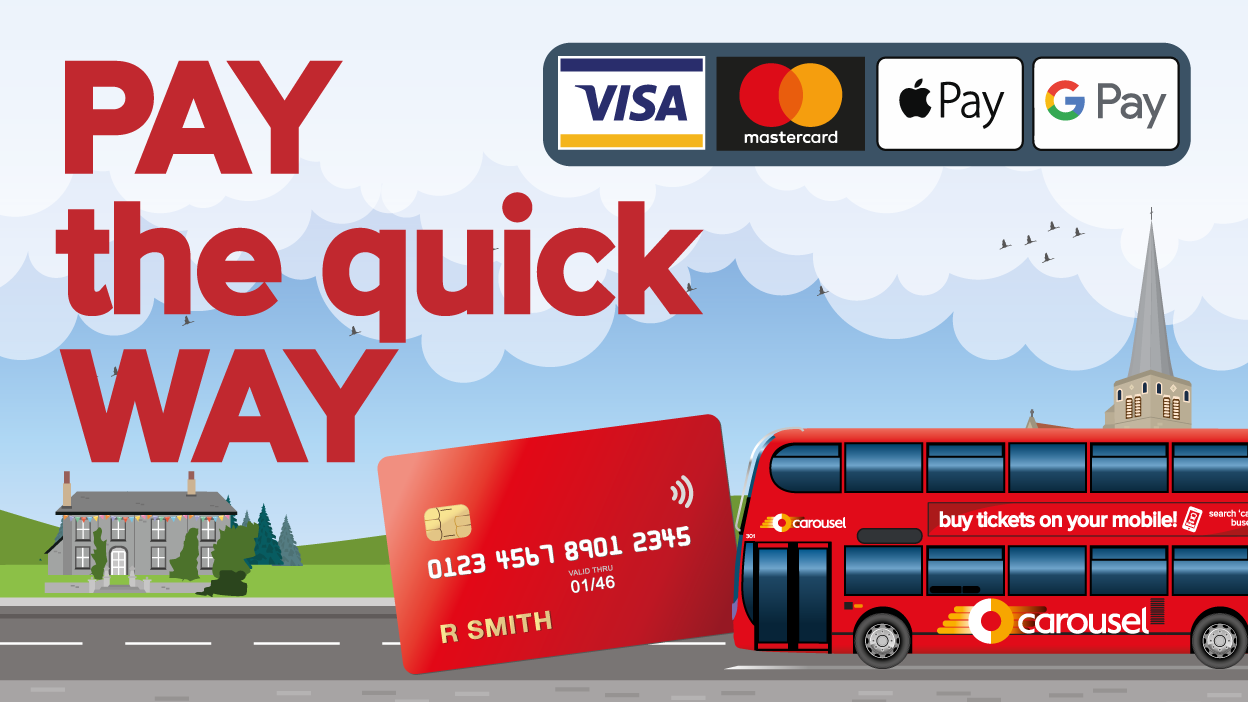 Here's how to do it:
Ask the driver for a ticket (£45 limit applies).
Place your contactless card/device over the card reader (as illustrated on the image below).
Wait for your ticket to be printed.
That's it! Your ticket becomes your receipt.
Enjoy your journey with us!
Questions?
Take a look at our FAQ document
Where do I scan my contactless card or device?